The former captain of MU has scolded Maguire, and this is the answer of the most expensive defender in history.
---
A few days ago, the legend of MU Roy Keane expressed deep concern about the record signing that former teammate Ole Gunnar Solskjaer brought back. The Irish coach  pointed out that Maguire has the ability to hold the ball and pass the ball well, but immediately he admitted that it is also Maguire's weakness in retreating.
Roy Keane said:  "I think he did quite well. But that is we are talking about his ability to have the ball in his feet, and in defense … I still have 1 or 2 questions about his defensive ability. I always wonder about his speed in turning back to defend".
Not only that, the 48-year-old said that the way Maguire played was immature: "I remember that in the Crystal Palace goal Maguire did not do the basic things, such as lining for the partner. Listen to me, he's 26 years old, it's worrying that we have to point out things like that".
After receiving such blunt but somewhat harsh comments, Harry Maguire should have struggled to prove that Roy Keane was too harsh on him, but in fact his performance in the match yesterday show the opposite.
Last night England were playing against Kosovo visitors at home. The Three Lions are much more appreciated, and that is true when they have scored 5 goals against the opponent's net. But as the keeper, Kosovo also had 3 goals against England.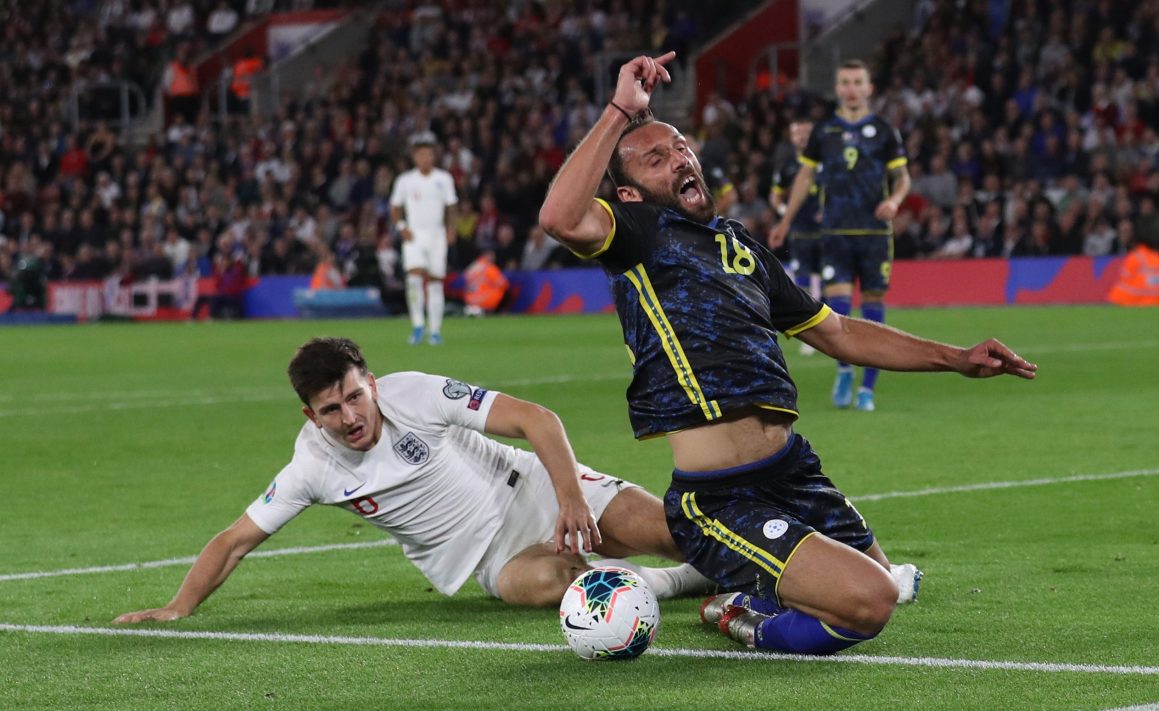 All 5 goals from the home team were made in the first half. But in the first minute Kosovo took the lead after England defender Michael Keane passed the ball to Valon Berisha. The Norwegian native took the opportunity to put his name on the scoreboard.
The Three Lions must have received two more goals in the 49th and 55th minutes. In particular, the third goal came from the mistake of Harry Maguire, the defender proved that Roy Keane was right to comment him slowly. Poor speed made Maguire's cross turn into a foul in the penalty area.
Maguire's disadvantages have until now been revealed because before moving to Manchester, Leicester played with a large number of players in the defense, which minimized Maguire's weakness because there was always someone to shield him. But England and MU are aiming to play proactively, Maguire needs a partner ready to fix the holes he created, this is the problem that Solskjaer will have to worry about.