Pro Piacenza, who plays in Serie C, suffered a 20-0 defeat to Cuneo. This destructive result is not so surprising if you look at their unstable financial situation.
---
Go to the yard with 7 players as if they were sure to fail. However, Pro Piacenza was still forced to play because they had "used" all the time before giving up. If they continue to refuse to play, this club will be eliminated from Serie C, the tournament they are ranked at the bottom of the table.
As a guest on Cuneo's field, due to not having enough players, Pro Piacenza even had to give 6 teen players and 1 player as a physiotherapist to the field. A few days ago, the new Pro Piacenza coach was appointed, the same Cirigliano player on the pitch list, who was born in 2000. In other words, Cirigliano was both a player and a coach.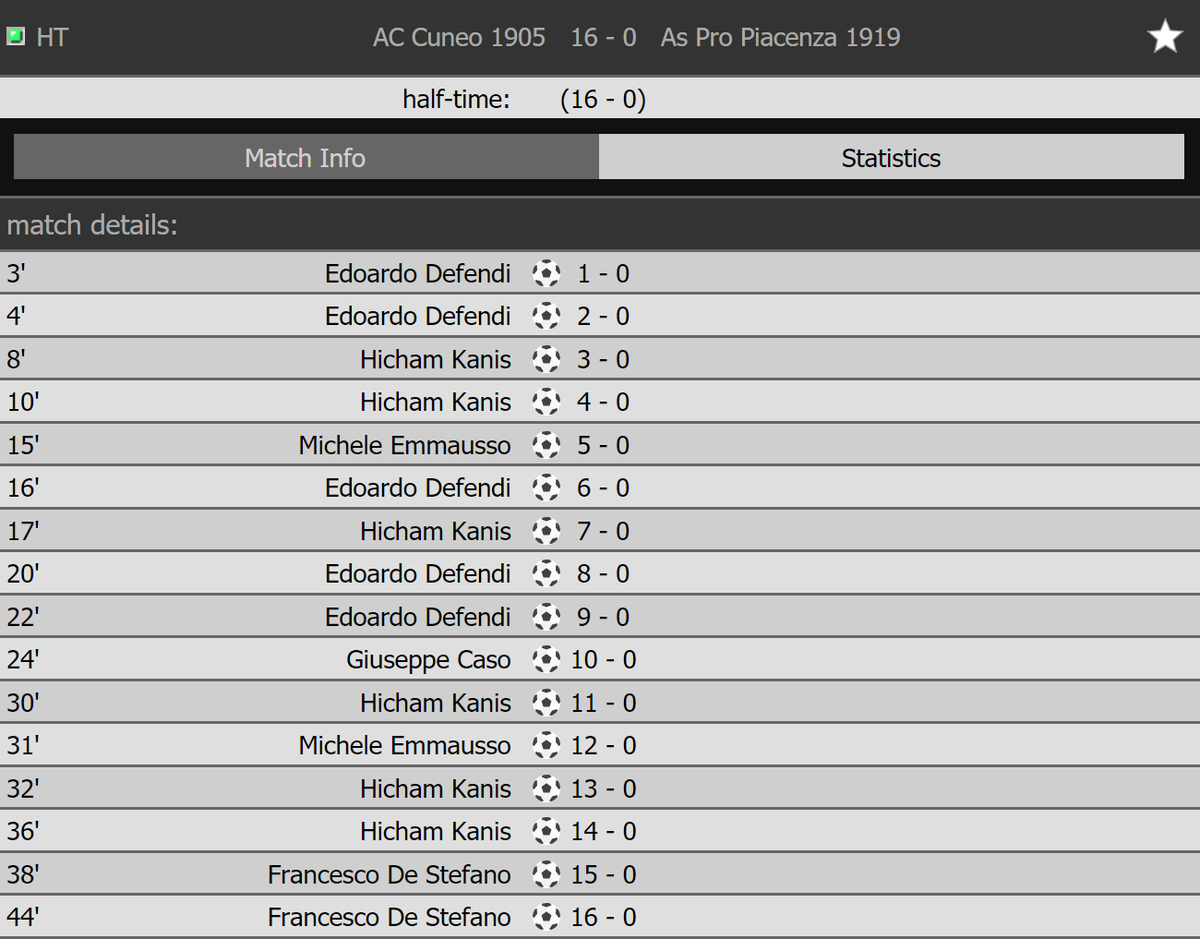 Internal tangles, Pro Piacenza make it easy for Cuneo to concede 15 goals after the first 45 minutes. Remember, during the past 24 matches, Cuneo has scored a total of 18 goals in the Italian third division.
Hicham Kanis completed a hat-trick in 16 minutes, while Edoardo Defendi only took 22 minutes to net Piacenza 5 goals. Players who took turns "killing" Pro Piacenza to 20-0 in this match include: Hicham Kanis (6 goals), Edoardo Defendi (5 goals), Michele Emmausso (3 goals), Francesco De Stefano (3 goals), Giuseppe Caso, Francesco Ferrieri, Nicola Alvaro – one each.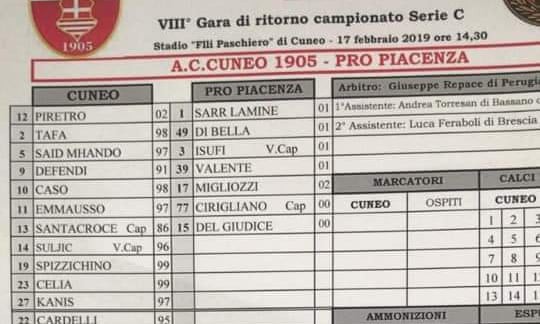 According to Guardian, because of the financial loss, the Pro Piacenza club owed players wages and employees from August last year to now. This leads to the players and employees indefinitely striking strikes that the team does not have enough people to compete.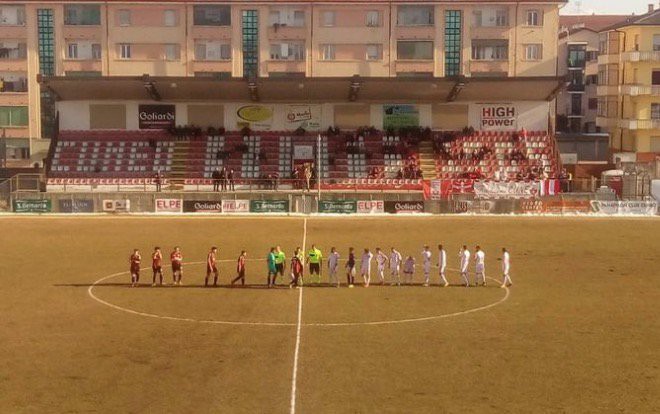 Reportedly, the amount that Pro Piacenza owes falls to about 500,000 euros. This team will face a hearing from the Italian Football Federation on March 11. In the worst case, the name Pro Piacenza will be officially wiped out from the football map.