Which are the best teams in American Football? When it comes to evaluating the superiority of different outfits, it all goes down to the number of titles won by each team. In American football, the Super Bowl determines the best team in the NFL. This competition was first played in 1971, and the tradition has remained ever since.
The Super Bowl is often the ultimate decider when it comes to choosing the best football teams. Here is a list of the famous American football teams that have won the Super Bowls championship.
Pittsburgh Steelers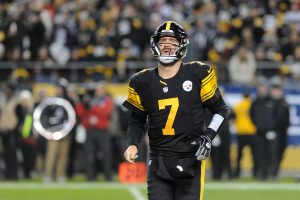 This Pennsylvanian based outfit is currently the American football team that has had the most Super Bowl Wins. It has six championships. As one of NFL's oldest franchises, Pittsburgh has hosted 11 conference games, more than any other NFL team.
Denver Broncos
From Denver Colorado, the Denver Broncos has won three Super Bowl wins. Founded in the 1960s, the Broncos are considered to be the most successful football team since 1975. Unfortunately, this franchise has lost five out of eight Super Bowl championships it has featured.
Miami Dolphins
The Miami Dolphins has won two Super Bowls. This football team has also featured in three consecutive Super Bowl championships, which shows its standing in American Football. It is highly regarded considering it is the oldest professional football team in Florida.
If you follow American Football closely, you might have realized that some 'big boys' were not mentioned here. For instance, the New England Patriots, Dallas Cowboys, San Francisco 49ers take the second spot each with a total five wins each. The Green Bay Packers and New York Giants have each won the championship four times. It is worth noting that the New England is the team with the most Super Bowl Appearances and Buffalo Bill is the team with the highest number of consecutive appearances.